3 tags
2 tags
"Best wishes for year 2013, ya'll! Lets make it a good one."
6 tags
3 tags
3 tags
3 tags
Bill Moggridge 1943-2012 →
6 tags
Watch
Olafur Haraldsson made this truly awesome movie, illustrating rays of electricity over a speech by Nicola Tesla from 1893. All the pictures was shot of the beautiful landscape of Olafur's native Iceland. The film was produced as part of the iPower project (sister project to etrans) as a way to raise awareness of our perception of electricity.
3 tags
Happy to announce that I will start on a new exciting project at Novo Nordisk next week after 2 great and meaningful years with the etrans project.
3 tags
Currently writing on a collection of advice on how to work with change and transformation in complex systems, based on experience we have gained from the innovation challenges in the etrans project. Should be printed and publicly available during this fall. Stay tuned…
4 tags
Braun Brochures →
aisleone.net July 11th, 2012 I stum­bled upon these Braun brochures on the Das Pro­gramm's Flickr and I love them. There are two dis­tinct designs at work here, but they're both well-done. Great pho­tog­ra­phy, color and the prod­uct is king. Wish I knew who designed these, but if I had to guess I'd say they were done by Wolfgang Schmittel. 
3 tags
3 tags
"Frustration is where my creativity comes from"
– Tony Fadell from Nest in this Q&A session. Similar to one of the points made by Banny Banerjee last week, who pointed out that friction and frustation often is a sign that you're uncovering a trapdoor, which can take your project to the next level.
7 tags
3 tags
5 tags
3 tags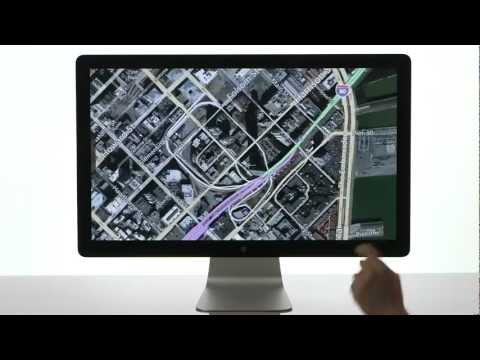 7 tags
4 tags
6 tags
5 tags
3 tags
Startups, This Is How Design Works →
"It's so much more than that. It's a state of mind. It's an approach to a problem. It's how you're going to kick your competitor's ass." Companies like Apple are making design impossible for startups to ignore. Startups like Path, Airbnb, Square, and Massive Health have design at the core of their business, and they're doing phenomenal work. But what is 'design' actually?… A well...
6 tags
5 tags
3 tags
5 tags
Any suggestions on blogs to follow?
Within my field of interest: Design, Ideas, Innovation.. thinking and doing.
4 tags
"Forget all the speculation about range anxiety, batteries or price. With the..."
– "So says etrans, which together with a group of students from the Design school in Kolding returned from a five-week stay in China, where the Danes, together with students from Tongji University in Shanghai and Volkswagen the factory in Shanghai has worked on new solutions for the interior of...
6 tags
4 tags
5 tags
The World's 50 Most Innovative Companies 2012... →
It's great to see that 1/10 of the companies announced as the most innovative in 2012 by Fast Company is related to sustainable behavior. From Solar City to Tesla to Patagonia (selling more by encouraging customers to buy less) to Bug Agentes to Recyclebank (making eco-friendly behavior a big game).  Click through and get inspired by the top businesses creating innovative products,...
4 tags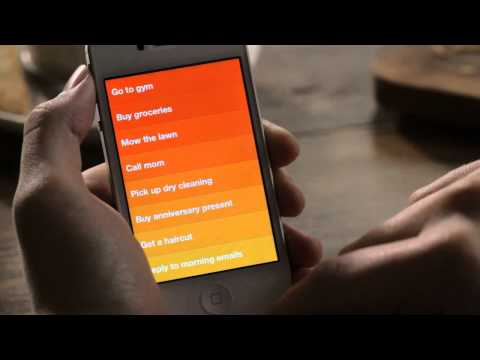 5 tags
Watch
melvyn-johnson: I love this new identity for More4 from ManvsMachine. Creative Review has a great post about the new identity, along with some great video's (like the one above) and images that really highlight the strengths of this rebrand.
6 tags
2 tags
"People who can focus, get things done. People who can prioritize, get the right..."
– John Maeda are spreading wisdom on twitter
2 tags
4 tags
4 tags
3 tags
The Icon Handbook →
Didn't get to put this on my Christmas list, but I definitely would like to own a copy of Jon Hicks new book. hickensian: The Icon Handbook is now available to buy. 
5 tags
Watch
A little video of the etrans, Designskolen Kolding and Tongji University collabo in Shanghai October 2011, and a teaser for the upcoming etrans event on December 15 where the resulting electric car service concepts and interior models will be on display.
3 tags
2 tags
5 tags
4 tags
3 tags
4 tags
10 tags
4 tags
Remembering Steve Jobs →
Thanks Steve for creating such a exceptional inspiring company for the world to follow. I personally hope many will continue to follow the path you've shown with Apples intuitive, innovative and beautiful products.
4 tags
3 tags
Letter from Steve Jobs →
Steve Jobs resigns as Apple CEO. Hard shoes to fill! (Our first PC was the same model as Steve cuddles with here)